Since 1947, J.T. Fennell Co, Inc. has made quality steel parts that meet customer specifications with quick turnaround. We use modern equipment and processes to ensure the best quality.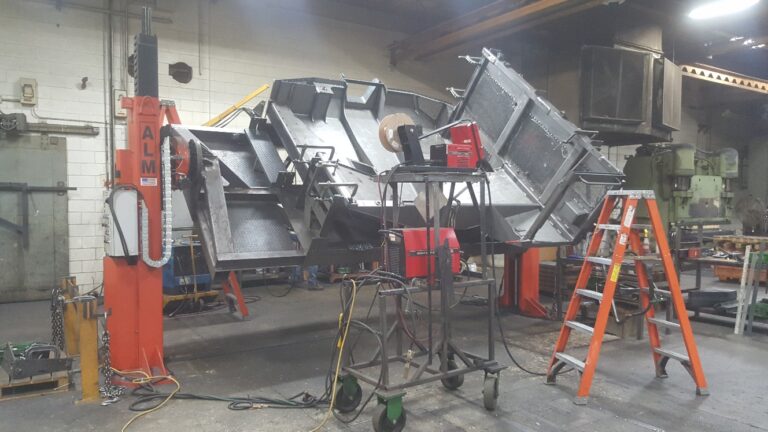 Our team is capable of producing parts to our customer's exact size and dimensions, whether the part is large or small. We have developed a steel fabrication company with the abilities to perform multiple processes, so our customers have one shop they can rely on for all their custom metal needs. We make high-quality parts for a variety of customers mainly for the construction, forestry or agricultural industries.
Management Team
Ty Fennell - President & CEO
Jerry Fennell - VP & CCO
Dan Colwell - VP & COO
John Merdian - Treasurer & CFO
Scott Meints - IT Manager & CIO
Jennifer Parrott-Witt - Accounts Receivable & Human Resources
Caitlin Gardner - Accounts Payable
Engineering
Sam Kelly - Engineer & Operations Manager
George Cheng - Engineer
Colton Colwell - Engineer
Wes Keinath - Process Engineer
Debbie Kelly - Operations Administrative Assistant
Operations
Jeff Fennell - Shipping & Production Supervisor
Tim Lequia - Facility & Equipment Manager
James Milliken - Supervisor
Tim Nickel - Supervisor
David Piper - Quality Analyst
Russ Snyder - Quality Supervisor & ISO Lead
Tony Swanson - Quality & Inspection
Kevin Whited - Quality & Safety
Ron Corder - Supervisor
Serving the Chillicothe and Peoria Communities
Chillicothe, IL
1104 Front Street
Chillicothe, IL
90,000 Sq Ft
Peoria, IL
8401 N. University St
Peoria, IL
223,915 Sq Ft
We are proud to support the great communities of Chillicothe & Peoria, IL. In Chillicothe, in particular, we take great pride in being a major employer in the town where we provide a safe work environment and take care of our people. We have employees who have been employed here for 40 years, which shows they believe in their work and how their work positively impacts our customers.